Startled Darkness: If you don't like dark confined spaces this is not the house for you. STARTLED has Extreme darkness, a variety of startling sounds, jolts, jumps and scares. You can't see in the dark but the dark can see you. If you do not like things jumping out at you or close encounters with people from all angles, you should not enter this house!
WARNING! PROPER FOOTWEAR REQUIRED! NO open toed shoes, flip flops or sandals. YOU MUST HAVE close toed shoes to enter- NO EXCEPTiONS!
---
In the late 1880's what was a small town meat processing plant and slaughter house for the Arizona Local's is now one of Arizona's leading haunted attractions.
The plant leader was James Dedrict who took great pride in his work and the people he served. In the 1920's Dedrict who turned 78 and had been at the plant for nearly 40 years, had been mentally challenged and began to see himself in the animals he was killing. He secretly began trying to transform animals into humans. Once an employee from the plant went missing for sometime local authorities assumed the worker had moved on to a new town when in fact Dedrict was attempting to merger animal parts onto the workers bodies.
The worker passed away soon after he began the evasive procedures. Some parts did seem to take! In 1928 the planet had to close it doors as several more workers had gone missing and the economy slowed in this small town. Dedrict stressed, old and mentally warped never left and quietly remained in the plant. It is said that he found a homeless young man to "train" one day. Dedrict was brutally killed in early 1932. A local claimed he was slaughter and gutted by what looked to be a half man half pig. The factory has been part of the local history. Although most of it was torn down today its main receiving area and offices still stand on this property. Pigman still has been spotted on random occasions by several visitors. Take a haunting stroll through the halls of this location and see some of the terrify, blood, guts and gore that remain in this building.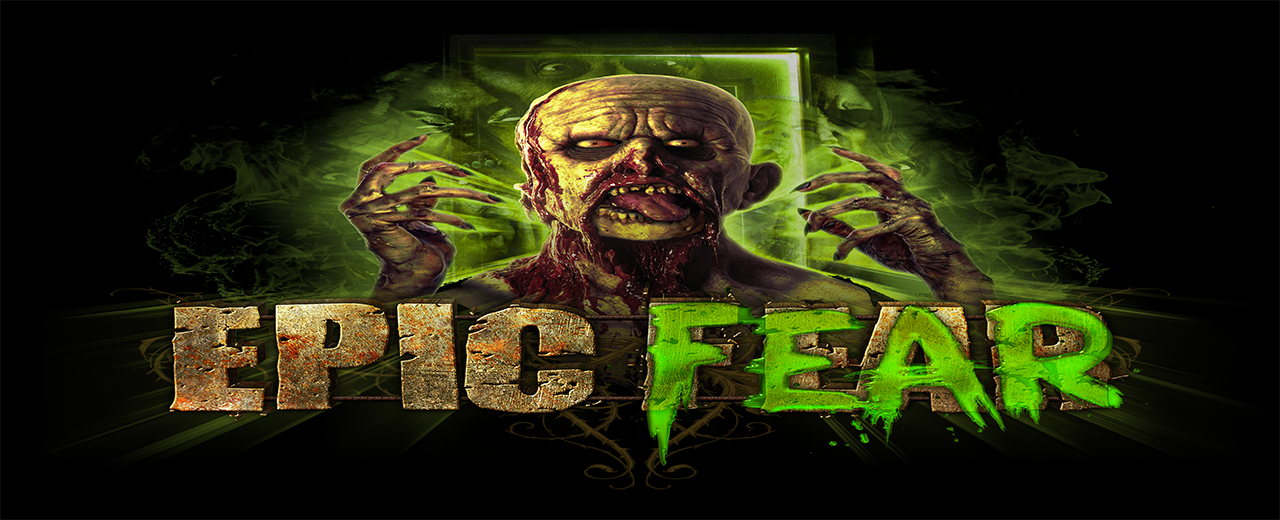 "Fear" is a feeling induced by perceived danger or threat that occurs in certain types of organisms, which causes a change in metabolic and organ functions and ultimately a change in behavior, such as fleeing, hiding, or freezing from perceived traumatic events. Fear in human beings may occur in response to a specific stimulus occurring in the present, or in anticipation or expectation of a future threat perceived as a risk to body or life. The fear response arises from the perception of danger leading to confrontation with or escape from/avoiding the threat (also known as the fight-or-flight response), which in extreme cases of fear (horror and terror) can be a freeze response or paralysis.
This haunted was created with one simple goal in mind- create "Fear!"Haunt people to the point they will want to escape at every turn. Many have denied the right to enter simply backing out before going in. With the first chance to exit roughly 100 feet from the entrance, several have used it as their chance to get away. "A fantastic look into what haunts so many"- death, clowns, extreme effects, zombies ,chainsaws and more! Epic Fear has something for everyone.
Arizona's First Interactive Zombie Paintball Shoot —Fun for all ages!
You will join our troops and climb aboard one of 5 Ton Military Transports. Our team leaders will assist you on the truck as you tack the roughly 15 minute tour into the desert where you mission to hunt for live zombies will leave you sparked with excitement and energy wanting more. (Don't worry!! NO Paintballs are shot at the customers.) This ride is acceptable for all ages as long as companied by an adult.